Hello from Quarantine,
In between unleashing my inner teacher, acknowledging my little puzzle wizard, coming up with new recess activities and feeding my two hungry little cubs, I am here, writing to you.
How are you feeling today and how are you adjusting to this new normal? This was all pretty sudden, wasn't it? Life was going well. We had travel plans. We had work plans. We had things we were doing. We had a sense of what we'd do next.
And then…boom. Now, here we are.
If life wasn't already a juggling act it might have become one now and in case you were masterfully juggling it all you might find yourself seriously thrown out of balance, at least that's what happened to us.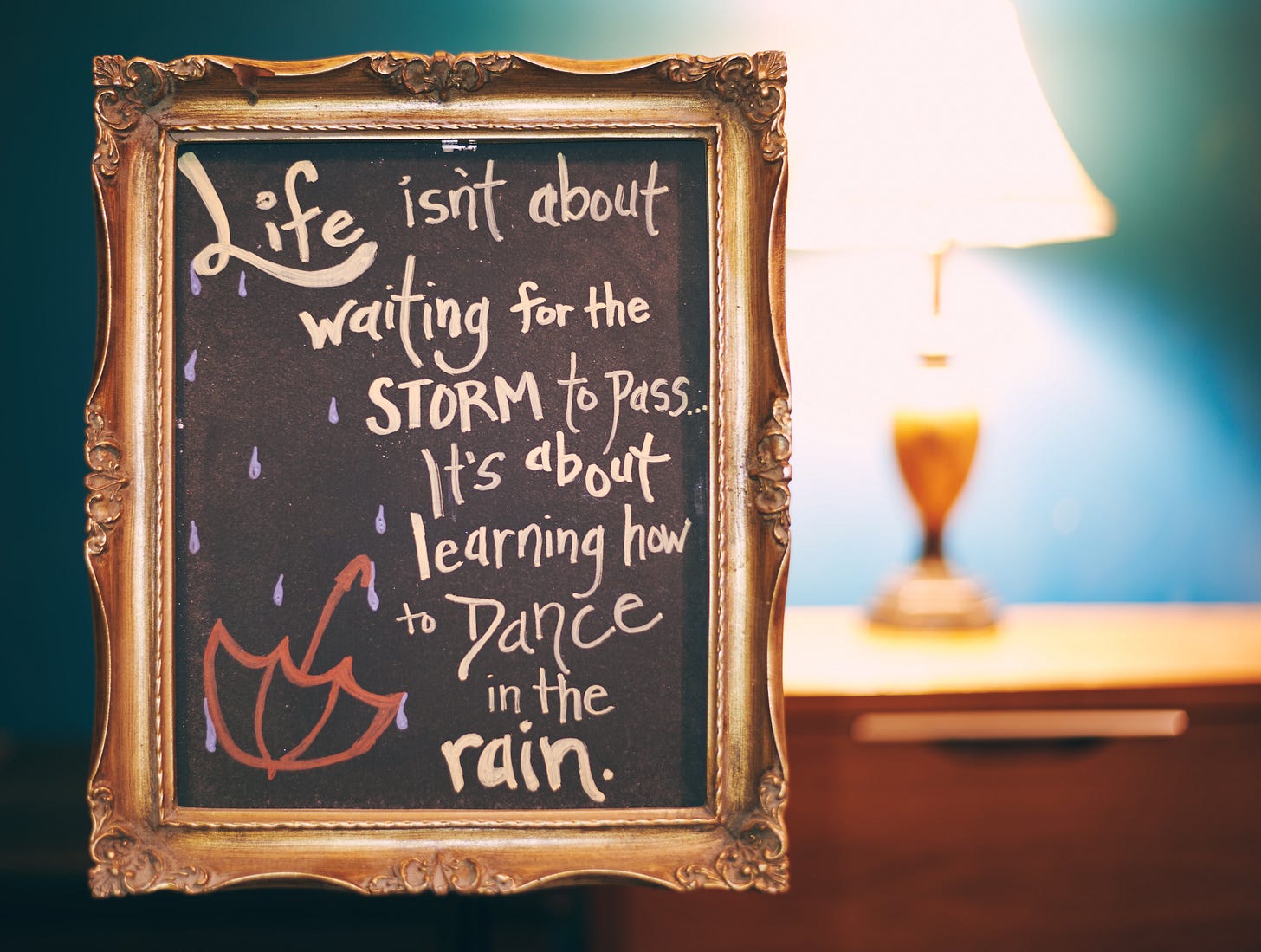 It's normal to feel anxious or scared right now, and while we need to allow ourselves the space to feel these feelings, we also need to give ourselves the space to let them go. Some fear is productive - it's what motivates us to #stayhome, to keep #socialdistance and it definitely let us to #washourhands vigorously. If we weren't reasonably worried, none of us would be taking these measures.
But unproductive fear - unchecked rumination - can make our mind spin in all kinds of terrifying directions.
The brutal truth in life is, we're not in control of everything that happens to us, but we are in control of how we respond to what happens to us.
"Your mindset can make or break you"
Instead of worrying about things outside of our control and wasting our precious time and energy let's shift our focus to the things we can control.
I am sharing a starter set of 5 questions to help you change your focus and make the best of this:
How is this experience actually serving me?

Who can I learn from?

Who can I team up with?

What's unique that I can bring to the table?

What can I learn from this?
Changing your focus is a skill you can use to improve your results in any situation. And it starts with asking yourself the right questions. It works because thinking is just asking and answering questions. If you ask yourself better questions, you get better answers. So to shift your focus, change the questions you ask yourself.
"Always remember you are braver than you believe, stronger
than you seem, and smarter than you think" A. A. Milne
The past two weeks have been nothing short of eery, bizarre, terrifying, and confusing—all at the same time. I know you're doing your best and trying your hardest, and I'm here to tell you that's enough.
Stay safe, stay healthy.
Sending you some good energy and positive vibes.
Louise
P.S.: What do you need most right now and how can I help you? Leave me your requests here.